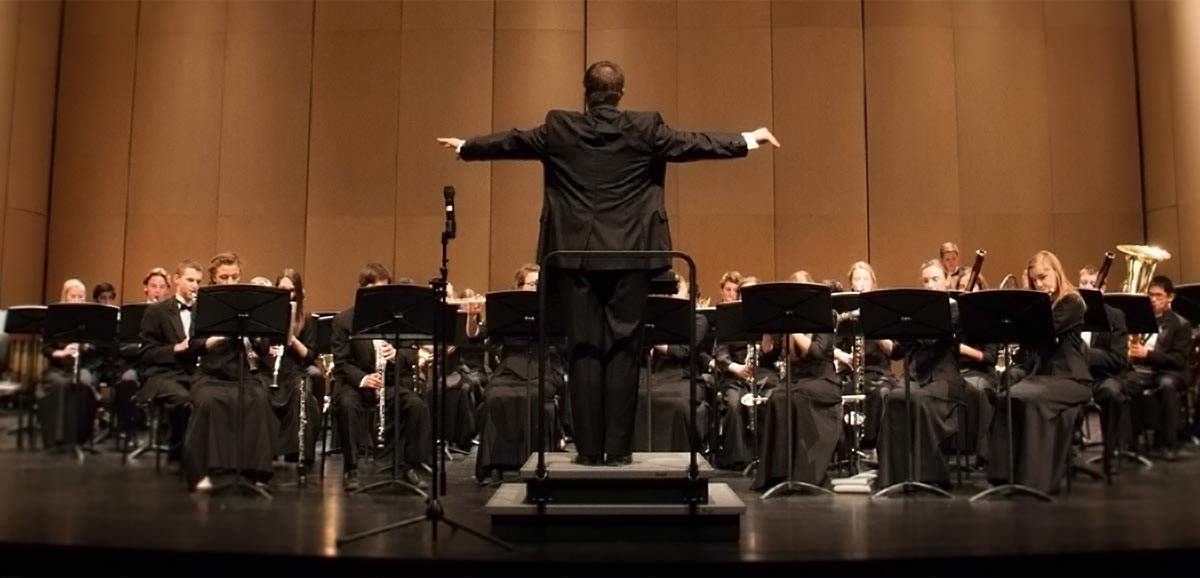 Valley has three concert bands: Symphony Band and Concert Ensemble at Valley and Valley Southwoods Band at Valley Southwoods. Concert bands form the core of the band experience for a student and provide an opportunity to mature as a musician.
Concert band performances are scheduled throughout the year; please see your district calendar or check our calendar for concert dates and times.
Concert band uniforms are provided for a tax-deductible fee. Students will be notified of fitting times. Concert uniforms go home with students, who dress at home prior to concert performances. Boys wear a tuxedo, and girls wear a skirt and blouse. Boys must wear black socks and dress shoes; girls must wear closed-toe black shoes with hosiery.